Abraham Joy is a Professor of Polymer Science at the University of Akron. He obtained his Ph.D. in chemistry from Tulane University, working under the mentorship of Prof. V. Ramamurthy on organic asymmetric photoreactions. Following his doctoral work, he carried out his postdoctoral work at the Georgia Institute of Technology with Prof. Gary Schuster, working on charge migration in synthetic oligonucleotides. Subsequently, he was an NIH Ruth Kirschstein postdoctoral fellow at Rutgers University and Univ. Pennsylvania working with Prof. Joachim Kohn and Prof. Christopher Chen. During this time, he worked on designing biomaterials for modulating cellular functions. He is a recipient of the 3M Non-tenured faculty award and an NSF CAREER award. In early 2016, he became an associate professor with tenure and in 2020 he was promoted to professor.
Email: abraham@uakron.edu
Office: GDYR 412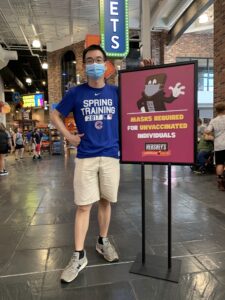 Ph.D. Candidate in the Joy Lab since 2016
B.S. in Chemical Engineering & M.S. in chemistry, National Tsing Hua University, 2009 & 2011
Successful wound healing relies on the recruitment and crosstalk of cells. Recently, Yen-Ming has been working on peptide-conjugated biomaterials that can recruit fibroblasts and keratocytes which can facilitate the re-epithelialization and ECM deposition. Meanwhile, introducing new materials to the wound may induce undesired immune responses. To investigate the immune responses systematically, macrophages are treated with a series of polymers bearing different functional groups. Different growth factors and cytokines are quantified to understand the relationships between synthetic materials and cells. With this, it can help researchers to develop wound healing materials suitable for different scenarios.
Email: yt26@uakron.edu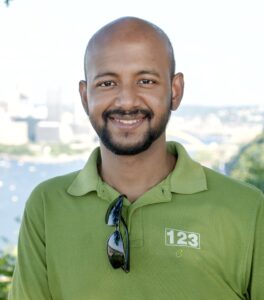 Ph.D. Candidate in the Joy Lab since 2016
B.Sc. & M.Sc. in Chemistry, University of Calcutta
Understanding the molecular-level interactions between the non-ionic thermoresponsive polyesters and drugs (small molecules & proteins) to design smart polymeric drug delivery systems.
E-mail: mk199@uakron.edu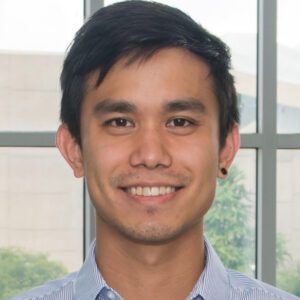 Ph.D. Candidate in the Joy Lab since 2018
B.S. in Chemistry, Prince of Songkla University, Thailand, 2015
Synthesis of segmented polyurethanes (PU) with various functional groups for biomedical applications. In-depth characterization, including rheology, mechanical, spectroscopies techniques, bioassays, and degradation tests, are used to understand the relationship between the structure-surface-mechanical properties.
Cationic polyurethanse for antimicrobial application including water-soluble and surface contact killing.
Email: ct75@uakron.edu
Ph.D. candidate in the Joy Lab since 2017
B.Tech in Polymer Science and Technology, IIT Roorkee, 2016
Apoorva works on designing polymers that can modulate the interaction of bacteria with their environment. These polymers can be useful as antibiofilm materials, where they can remove bacterial biofilms from surfaces by reducing surface attachment or they can be used as functional materials to elicit desirable responses from the bacteria. When she is not staring down the microscope or making bacteria go crazy, she can be found hiking in the woods or experimenting in her kitchen. 
Email: av102@uakron.edu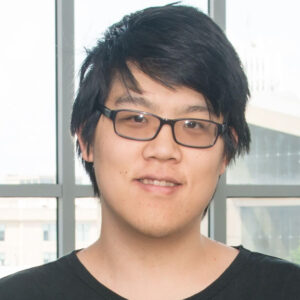 Ph.D. Candidate in the Joy Lab since 2017
B.S. in Biological Sciences, University of California Irvine, 2014
Currently working on 3D printed materials as a platform to improve sustained drug release and release multiple targets.
Email: fwd4@uakron.edu Ph.D. candidate in the Joy Lab

Email: xl60@uakron.edu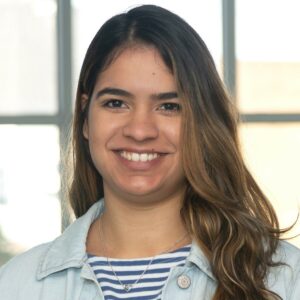 Ph.D. candidate in the Joy Lab since 2019
B.S in Physics Applied to Electronics, University of Puerto Rico at Humacao, 2018
3D printing is an area with high demand for development of novel engineered platforms that allows drug and biological material encapsulations for production of complex and advanced materials. Hydrogels have been used to incorporate and 3D print biomaterials, but they lack mechanical properties. My research focus in the study of the mechanical properties of a library of polyesters developed in our group, by several techniques including Rheology. With the aim of designing 3D printed structures to target effective drug delivery.  
Email: dno5@uakron.edu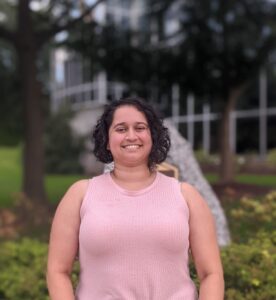 Ph.D. candidate in the Joy Lab since 2020
B.S. in Chemistry, Carnegie Mellon University, 2020
Non-ionic coacervates made from biocompatible polymers offer an injectable and tunable platform for drug delivery. I am working to deliver analgesic small molecules and proteins via polymeric coacervates to relieve pain caused by osteoarthritis.
Email: ap362@uakron.edu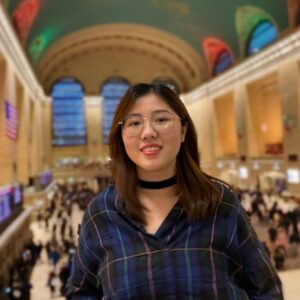 Ph.D. candidate in the Joy Lab since 2021
B.S. in Material Science and Engineering, Donghua University, Shanghai, 2019
M.S. in Polymer Science, University of Akron, 2021
Bacteria that existed in medical devices and the human body significantly cause serious infection problems. I'm currently focusing on synthesizing bio-mimic antibiofilm polymers which have potential remarkable performance in controlling, dispersing, and inhibiting biofilm formation.  
Email: zc35@uakron.edu AMP student in the Joy Lab
Email: jz100@uakron.edu. AMP student in the Joy Lab
Email: yc116@uakron.edu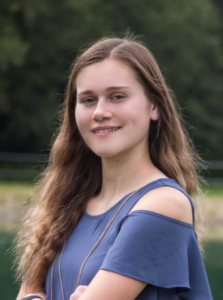 Undergraduate researcher in the Joy Lab since 2021
Biomedical engineering major, The University Of Akron
Maddiy is working on the synthesis and 3D printing of polymers. Specifically, she is trying to improve the shape fidelity of 3D printed low modulus materials.
Email: mis19@uakron.edu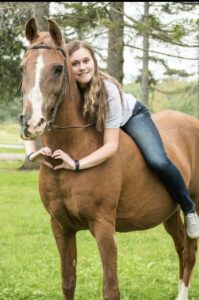 Sully the Arabian horse
30 years old, male
Belongs to Maddiy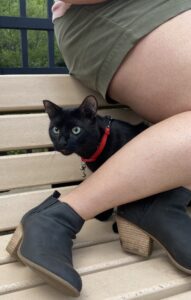 Luca the cat
Belongs to Avanti
Luca has blue eyes, and is often spotted with his tongue sticking out~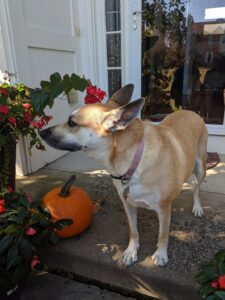 Millie the dog
Dr. Joy belongs to her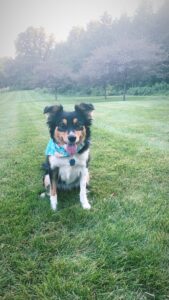 Miranda the dog
Belongs to Deliris
Hi, my name is Miranda Ortiz-Ortiz. I like to do a variety of things. Some of these things are: play, play, play and PLAY.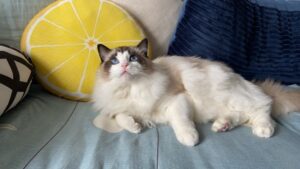 Tutu the cat
Belongs to Zixi
Lovely and beloved angel ragdoll with a 'Bunny' like mark on his alluring face.